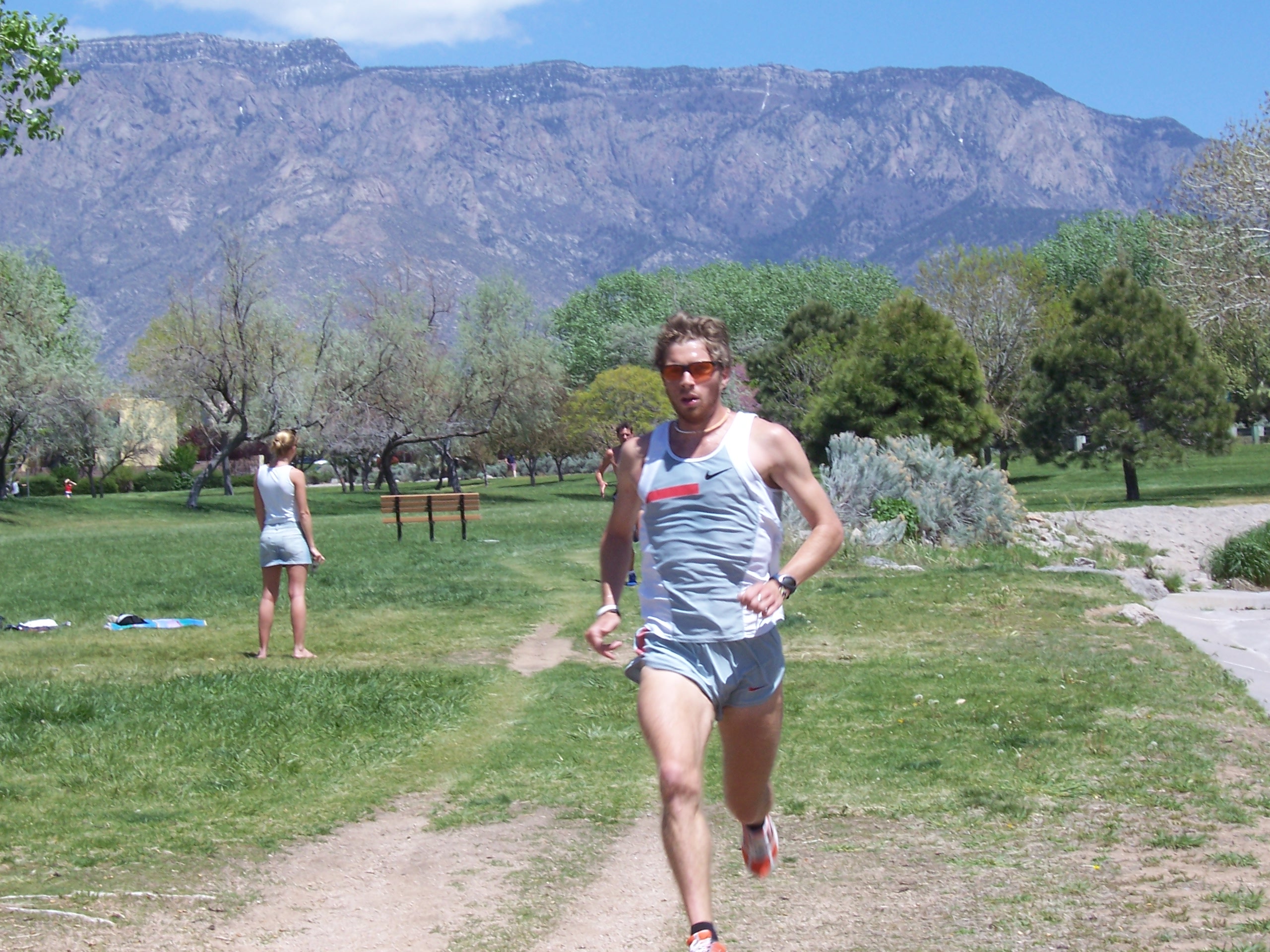 Albuquerque 2005
James reports on the latest
10th May 2005
Sorry, my updates are never as fully coming as my racing program …maybe that's why!
Well the base work is in, a great month training in New Mexico with Neil Speaight (1:45- 800m). Check out my Online Training Diary. We worked really well together and it helped having someone with Neil's speed, and hopefully he benefited from my strength!
Even though I'm still in base work I have already raced twice this season, I finished 3rd in the Penn Relays on the 30th April in a slow tactical 4:07.32.
Last weekend I raced in the Jamaica International, where again a took 3rd this time in the 1500m in 3:44.69.
Two rather tired races but looking at the training I have put in that's totally expected and I have to look at the long term summer plan, the worlds.
I'm feeling very fit and strong, just time to get track fit and ready to run fast!
On my travels again I have meet another lot of great athletes and coaches. At the weekend I roomed in Jamaica with the Olympic high jump silver medal winner- Matt Hemingway, check out his cool website.
Also the winner in my race Charlie Gruber has just set up another great site, both are below.
Check out Rich Dafters site, who we meet in New Mexico- a great passion for running which he passes on to the young athletes he coaches.
www.matthemingway.com
www.charliegruber.com
www.nextsteprunning.com
Well the summer has started and I will keep my site as updated as possible. This week I will update my log to show what my tired legs have had to race on these past two weeks!
stay strong and run hard
best wishes
James Thie