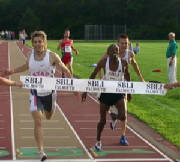 East Coast Glory
Thies double in Philidelphia and Falmouth
While to many missing the Olympics by 0.8secs would mean the end of the season. To james this meant a chance to find a fresh challenge. After suffering an asthma attack in the Birmingham International and then an improved run at Crystal Palace with an outdoor mile best of 3:57.86, James then set about doing what he does best - travelling and racing...a lot!
First he ran in Liege, (Belgium) on the 3rd August running 3:39.44 for 7th in the 1500m. A solid run despite being a few days after his brother's stag night!
From Belgium he flew to the US, where on Friday night he won the Bryn Mawr Nike Zoom Road Mile. He ran 4:05.70 to win by over 5secs therefore making the free pizza, beer and live band after taste that much better!
The next morning saw James fly from Philli to Boston, before a bus ride down to Falmouth, Cape cod arriving at 2:45 before the start of the track mile at 6:15. With a class field including Robert Gary (US 2004 Olympic team 3km s/c) Thie was content to sit through splits of 59/2:00 and 3:05 at the bell. The race started with first Gary and then Luke Watson kicking in the back straight. James controlled his kick and hit the front with 100m remaining, he then held of the last ditch attack of Kenyan, Mwai. Winning in 4:00.59 by 0.03secs left James feeling great from his double, but missing the sub 4 bonus of $500 was the only thing missing from the trip!
A simple 7.1 mile training the next day was order, with such a famous road race in Falmouth James couldn't say no! After a 36:05 run (5:04 miling) which got him 38th place, James was happy with his tempo run, in which was his longest ever race (well almost a race!)
Overall james showed himself to be full of running still, and again never afraid of the travelling. He was very grateful to the organisers of the Bryn Mawr event and especially the Falmouth Committee for looking after him so well. james comments:
"They made the event personal, meaning you felt looked after and important. Staying with a lovely family helps too, it beats just seeing the plane, hotel and bus walls that a normal meet provides! It means you get to see more when there and that's a great thing when you are in Cape Cod. Next year I want to come back with my girlfriend Alex and show her the amazing place that Falmouth is. I want to defend my title, and this time we are talking about running super fast!".
15th August 2004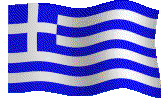 Tsiklitiria, Greece -Sunday 4th July 2004

For the second week running, James has chipped a significant chunk off his PB, running 3:37.06 for 1500m. The time is within touching distance of the olympic qualifying standard. The loaded field boasted the most elite international athletes of the distance such as Rotich, Ngeny, Korir and Boukensa. Starting as the slowest on paper, James showed his potential and got involved outkicking Kenyan athletes Kipkurui and Rono to finish just behind Jason Lunn of the USA.

"I am realy pleased to knock over 2 seonds off my PB, yet I'm so close to the time now - I know I can do it given another chance".

With the Olympic trials this weekend, time is ticking away - yet the pressure doen't phase this athlete,

"Next stop - the position at the trials, then hopefully I can get into race with the right conditions for me to get the time".

James arrived back to his home in Cardiff that he shares with girlfriend Alex later then expected on Monday,

"My flight from Athens was delayed by 3hours - of course nothing to do with all the hungover staff not turning up to work after Greece won the European title in football lastnight(!) The place was electric - judging from the atmosphere of the country last night, the olympics will be awesome"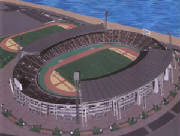 Birthday PB at Gateshead Grand Prix

James gained an outdoor PB of 3.39.24 in the Norwich Union British Grand Prix. A double celebration as it was also his birthday. In windy conditions he knocked 1.82 seconds off his previous outdoor 1500m pb in only his second 1500m race of the season, chipping away towards the Olympic qualifying time. "It felt good to be running at this speed. I've ran faster indoors, so I know that I can now perform similar, if not faster, times on the outdoor circuit. I'm getting there - it's only a matter of time - I'm racing in Greece next week so let's hope I can get another pb". James will return to Cardiff to join girlfriend Alex for a small belated birthday celebration on Monday although James comments "A pb on my birthday was a good present, but I can definitely run faster!" Visit ukathletics.net for a full set of results.

A win in Seattle 'Rock 'n' Roll' 5k, 3rd in Seattle 'Beat the Bridge' 8k, and a win in Cascade Locks 'Bridge of the Gods' mile...

James flew out to Seattle last Friday to Finish off his final preparations before the start of the 2004 Summer Season.

Seattle saw James first try out a slight injury worry by winning the 'Rock'n'Roll' 5km road race. Passing the fitness test with flying colours, he eased his way to a final time of 14:54. "I wanted to know that I was 100% before even thinking of racing the 8km 'Beat the Bridge'. It was also a good way of getting rid of the Jet lag".

The next morning saw James racing the Nordstrom 8km 'Beat the Bridge'. 10,000 people took part in the event, but James had his sights on the first place. "I felt good nearly all the way - it was at 4.75 miles that I thought I'd done all the hard work - at this point, I was ready to kick, but as we hit the final climb my legs just went from under me. Credit to the other guys". James had to settle for 3rd place in 24:09, but this endurance boasts well for the outdoor season.

Next stop, victory at the

'Mile of the Gods'

in Cascade Locks, Oregon. James stormed to victory despite the bad rainy weather, clocking 3:51.40. "Running over the bridge was tough because of the grating underfoot - add the slippery rain and it could have been a disaster. As soon as I was over the bridge, I felt so strong and just accelerated to the finish line". James and girlfiend Alex, have enjoyed over a week in the historic region of Cascade Locks. Staying in a gorgeous wooden kottage at a

KOA campsite

in the town, they have been very well looked after by mangers Kevin and Dawn.

James takes on the track for the first time this season at the Portland Classic in Gresham, near Portalnd in Oregeon. "I'm looking forward to running a solid sub 3:40 this weekend - Having trained once already on the track - I am confident that some fast times will be acheived".
James and Alex's cabin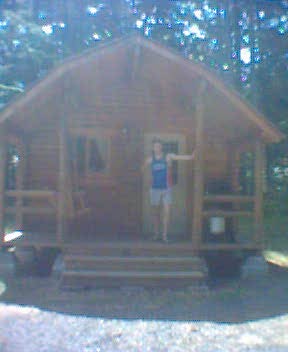 KOA Cascade Locks, OR, USA