Coogan's Resturant
Famous New York Resturant run by David Hunt and the charasmatic Peter Walsh. James can frequently by found here after racing - tucking into a sizzerling steak and drinking the famous Coogans Ale. It is a 'home from home' for James..
The resturant and bar is truly an unmissable experience for anyone visiting New York! located next door to the famous Amory, be sure to check out the great atmosphere and spectacular food that the place offers!
4015 Broadway
Corner of 169th St.
New York, NY 10032
Tel. 212-928-1234
James's agent is Ray Flynn, who himself ran over 100 sub-4 miles. Based in the USA they are one of premiere agencies in the business.

The club James runs for in the USA, NYAC has been a key player in James's success across the atlantic. Under the guidence of Paul Mascali, James has been well accommodated and looked after when staying in the city.

NIKE

- Sponsor of James's kit and training shoes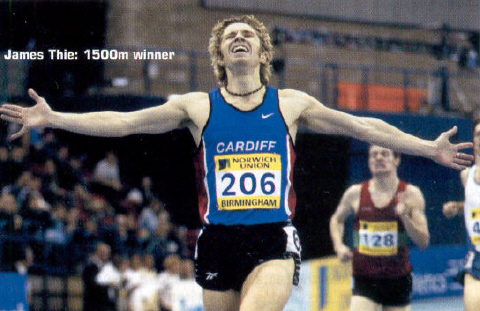 Mark Shearman - Photographer
Mark Shearman has taken some fantastic photos of James in the past and has kindly allowed us to use some of them on the site. If copies of any are needed contact him or contact us and we will try and help. Mark sheerman e-mail-
athleticsimages@aol.com